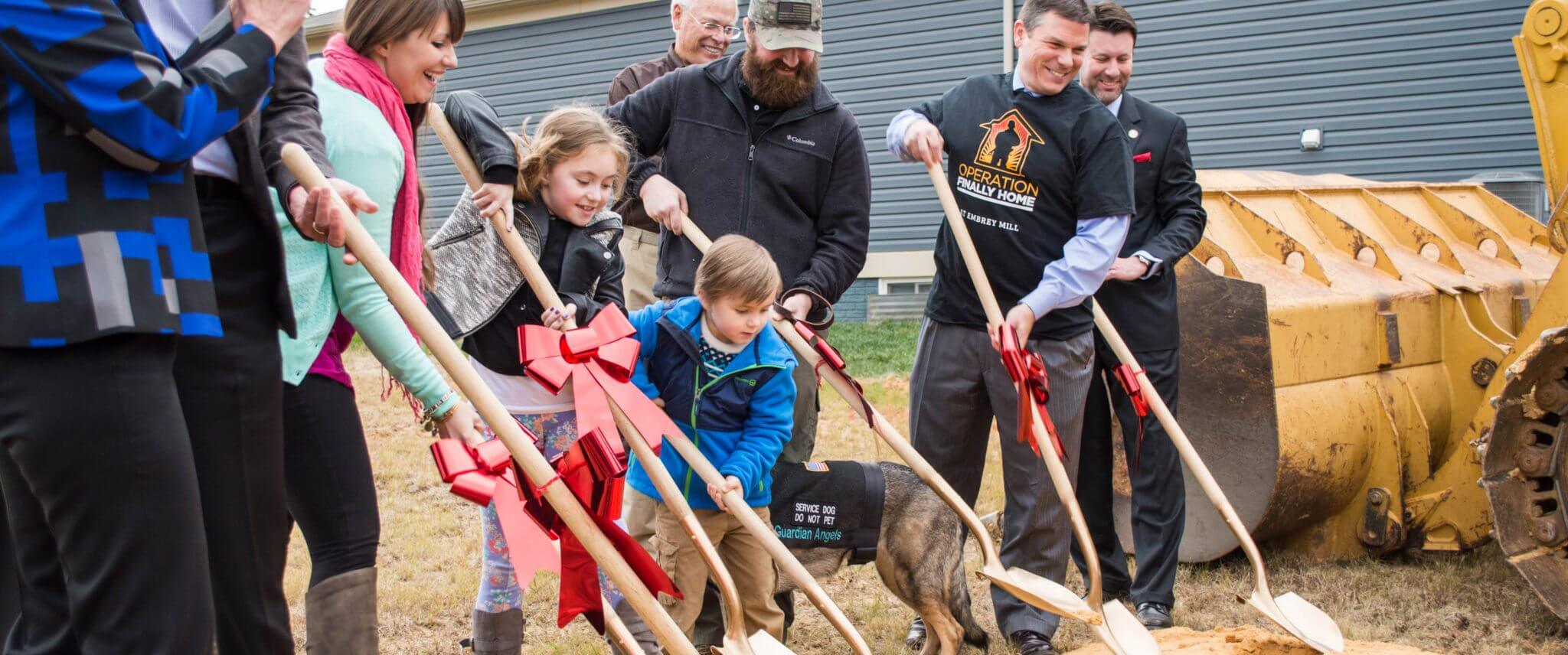 OPERATION FINALLY HOME
The Goodrich Family received a heartwarming surprise at a Wizards game when Operation Finally Home made an appearance to announce that they would be receiving a brand new home in Stafford, Virginia. Operation Finally Home is a non-profit organization dedicated to building custom mortgage-free homes for wounded, ill or injured veterans, surviving spouses and their families. This year, they are devoting their efforts to U.S. Army Sergeant Michael Goodrich and his family.
Michael, who deployed to Afghanistan for his second tour in 2011, was severely injured and is continuing to recover from his wounds as well as his anxiety, depression, and post-traumatic stress disorder which resulted from a lack of proper treatment. However, with the help of his wife and best friend, Jacqueline, they fought for more deserving medical treatment and have been hopeful in seeing greater improvement in his ongoing recovery.
Sight & Sound Systems, Inc. has partnered with local builder, Miller & Smith, as they contribute in building a house that will truly make the Goodrich Family feel right at home. Sight & Sound Systems has several partnering manufactures that have stepped up to the plate to provide the best products for the Goodrich family. Interlogix is contributing a security system, Oirigin Acoustics is donating many in-ceiling speakers, Denon Heos has provided their audio distribution system, Lilin is supplying a surveillance camera system, and Control 4 has given them three touch panels to be installed on each floor of their home to integrate all of the automation products. Sight & Sound Systems will be in charge of installing, seamlessly tying all of these products together and providing Wi-Fi distribution throughout the entire home as well as pre-wiring for any additional, fun toys they would like to include down the road.
LOVE AND SUPPORT
The momentum moved forward quickly as the foundation was completed and the framing went up for the new Goodrich residence. Neighbors and loved ones showed a little bit of support and appreciation for everyone in the family by leaving heartfelt notes all over the home. These words might be covered up by drywall pretty soon, but there is no doubt that there will be continuous love and admiration from the community to this wonderful family as they find comfort in their new Embry Mill home.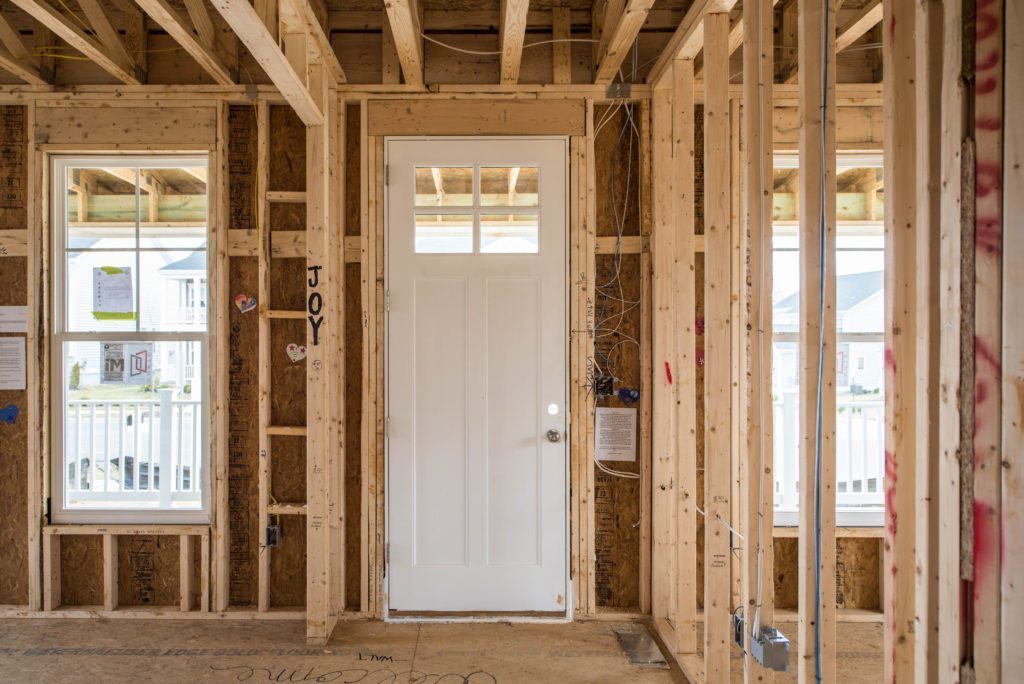 THE FUN PART
After speaking with Michael and Jacquelin, we have learned that they couldn't be more grateful for what Operation Finally Home has done for them. Their children, Lucy and Tag are really excited for their new bedrooms and are especially excited about the racecar playground right next to their future home. With all this excitement going on, Sight & Sound Systems felt honored to see the Goodrich's faces light up even more when they shared with the family the fun little extras that will be added to their home. The home is expected to be completed in the summer of 2017.