We are your local one stop shop
for all of your low voltage home automation and home theater needs.
Dedication to the Goodrich Family
The Goodrich family finally got to move into their mortgage free home on Friday, May 19th. It was a beautiful day for friends, family, neighbors participating vendors, and contractors. Everyones collective efforts came together to give this wonderful family a home and Sight & Sound Systems couldn't be more proud to be a part of such an honorable project.
What is it like to live in a truly smart home?
On Thursday, May 31 Sight & Sound Systems hosted #C4Yourself.
Imagine this. A simple voice command arms the alarm and locks the doors on your way out to work. A quick tap puts your house to bed, rolling back the temperature, closing the shades, and turning off the lights. The phone in your pocket tells you when the kids are home and ensures that the garage is closed. This is living the smart life with Control4.
On May 31st,  We enjoyed an evening in our showroom exploring how smart technology is changing the way we live in our homes. We'll showed guests firsthand how automation can be personalized to the needs and desires of any individual or family. Our professionals will demonstrated how Control4 solutions deliver orchestrated smart home experiences that make homes safer, more convenient, comfortable, and enjoyable.

This unique home has modern lighting and great technology throughout the whole home. There is audio and video distribution throughout the whole home making every room a fun place to be. Control4 is really the star of the show here. Scroll down to see the process this home went through to become what it is today!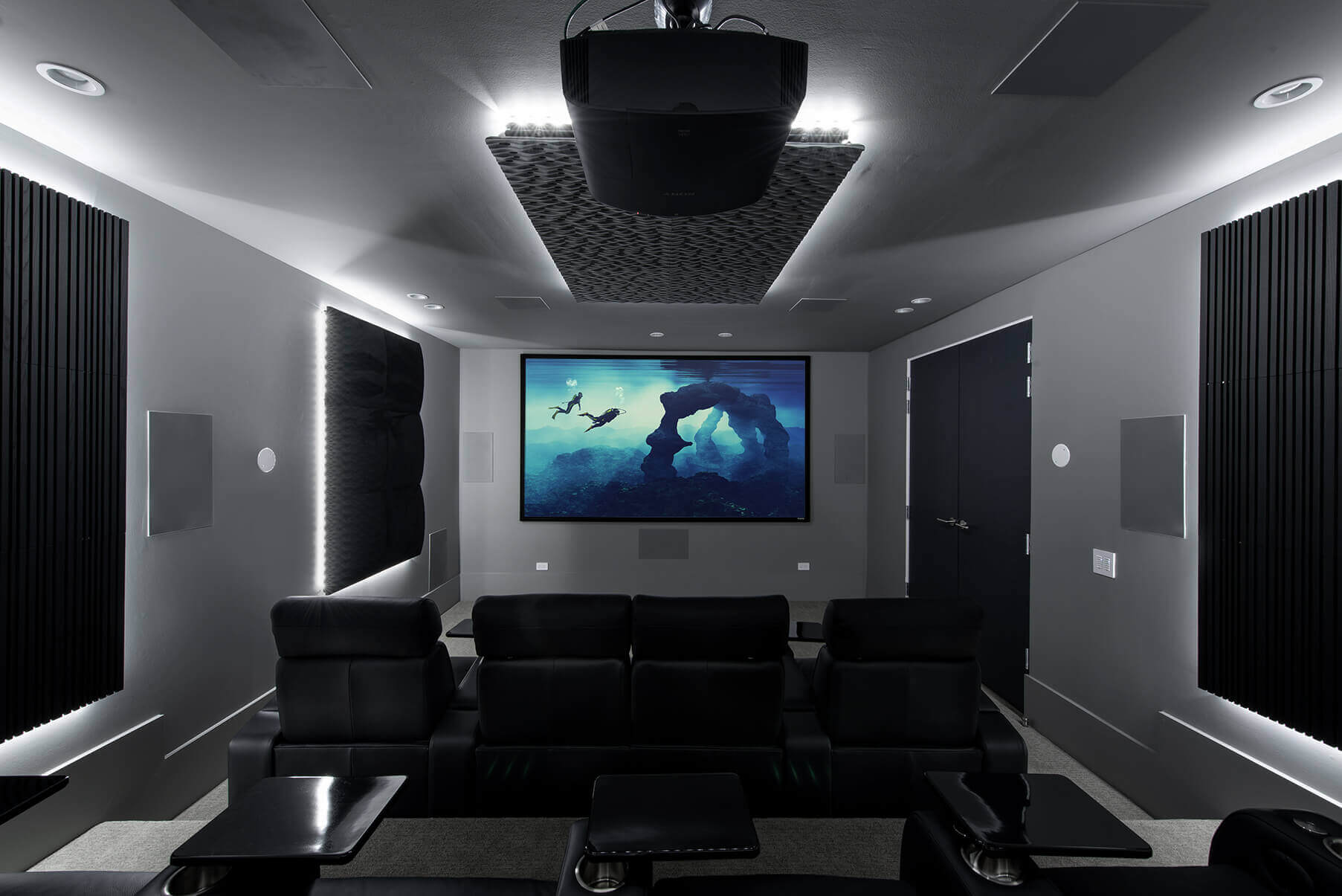 More on the Goodrich Family
Had a great experience at Sight and Sound. Nick the representative was great. Very informative and not pushy at all. Took his time to answer all our questions and review all options.

Patrick Perodin


7/23/2019

Highly recommend for an impressive home automation system. Great experience with Sales team and even better experience with Field Service Reps. Elmer does excellent work and Ryan's work are so professional and imaginative. We love the home theater, music system and all the cool features like motorized shades and scene lighting throughout the house. Did we say Ryan is exceptional!!!?

Joe Morganti


3/28/2019

I met with Nick Chipouras and he provided the best service. He is extremely knowledgeable about the vast number of products and was able to answer all of my questions. Great experience!

Kris Bell


6/25/2019

Sight and Sound Systems came and did a very professional job of installing my TV to a wall mount. Steven and Chris very clearly explained what they were doing and neatly went about their tasks. They cleaned up by removing the boxes and other trash as well as vacuumed the work area Highly recommend this te for future installations

Robert Heffron


9/17/2019

Technicians Steven and Luis were excellent! Installation and setup of 2 TVs, Sonos, Internet switches was quick and professional and instructions on "how to use" all equipment was very helpful. Very happy with the outcome!

Nancy DiPietro


9/23/2019

We had the opportunity and pleasure to meet with Nick Chipouras today. He did an amazing job helping us think through all our options. His knowledge and understanding of his products and solutions was exemplary. We are thrilled to continue to work with him on our new home project. I would highly recommend him and Sight & Sound to anyone.

John Brookbank III


6/08/2019

CJ and Luis are experts in their field. It will be difficult to find anyone better. Very knowledgeable, professional, appreciate the readiness to help, will find answers and solutions to any problem, honest, trustworthy, friendly. All around great guys.

Susan Rose


3/26/2019

Kesha was very helpful troubleshooting and setting up a service appointment. Steven gave us a call to let us know he was on his way, once onsite was proficient, knowledgeable and not all phased by our numerous questions. He was very patient and thorough in his answers and explanations. Very professional. Great staff. Thank you also to CJ, Ian and Pam.

Joyce Franklin


8/27/2019

Had home security system installed and TV's mounted; Steven and Luis were great. Explained explained in detail. Perfect for senior citizens ?

Delores Nelson


4/08/2019